May all beings be happy and peaceful!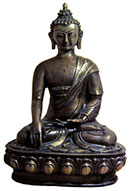 The Swedish Buddhist Cooperation Council (SBS) is an umbrella organisation for Buddhist communities from all traditions based in Sweden. Our purpose is to work together for the benefit of Buddhism in Sweden and to collaborate around common projects.
The Cooperation council is a service organization without controlling function in which each member community retains its own individuality and independent operations.
On this home page you will find information on our joint projects, links to member organizations and other interesting general Buddhist links.
News
Here you can read about the latest news and programs organized by SBS:

Delegates from SBS attended and gave speech at the UN Vesak in Bangkok, Thailand, 27 to 30 May 2015

Swedish Buddhist Cooperation Council participated in manifestation Refuse to Hate! against hatred and for peace, 30 January to 2 February

SBS Annual Meeting and Environmental Seminar
29 May 2014 at BLIA Rosersberg
The Great Sangha meeting and SBS Annual meeting
9-10 March 2013 at Zengården in Fellingsbro, Sweden
SBS organization
Swedish Buddhist Cooperation Council consists of a Council which meets at least once a year for an annual meeting. The Council includes a representative from each member association. The Council elects a Board of directors, who runs the day to day work during the year.
On the Board in 2016 are:
Trudy Fredriksson, Chairwoman (Association of Tibetan Buddhism, KTG)
Bhante Dhammaratana Nayaka Maha Thera, Vice Chairman (Stockholm Buddhist Vihara)
Eva Abrahmsén, Treasurer (Sakya Changchub Chöling)
Ekaterina (Katja) Panova, Secretary, (Association of Tibetan Buddhism in Gothenburg)
Phra Ben Athaphong Molen, Member (Wat Pah Sokjai temple)
Daniel Trung Pham, Member (Vietnamese Culture & Buddhist Association, Chua Phat Quang Temple)
The Council also has representatives on the The Swedish Commission for Government Support to Faith Communities (SST) and the Government's Council for contact with faith communities.

Application for membership of SBS
Swedish Buddhist Cooperation Council would like to see more Buddhist associations/societies as members. If your organization would be interested in this, then read SBS statutes and download application forms.
Statutes
Application forms (in Swedish)
SBS Activities
In recent years the activities of SBS have developed and grown to include increased number of fields. Today, the two main fields of activities for SBS is Buddhist spiritual care and crises management.
Two Buddhist coordinators for spiritual care and crisis management are working since January 2013, with being a link between hospitals, government and Buddhist organizations throughout Sweden. Coordinators also organize training sessions for Buddhist spiritual leaders and contact persons in cooperation with the Swedish Commission for Government Support to Faith Communities (SST) and are planning to have educational sessions also for hospital staff. Coordinators are taking part in meetings, trainings and seminars, which the Swedish Civil Contingencies Agency (MSB) organizes in the field of crises management. The work with spiritual care and crises management is closely related, because the spiritual care is an important part of caring for people in crisis.
You can read more about Buddhist spiritual care and crises management on a separate page:
Buddhist spiritual care and crises management
SBS furthermore informs its member organizations when it is time to apply for government grants and start-up grants. SBS is responsible for equitably distributing these grants. It is supporting SBS member organizations with information on how to build up a membership register in accordance with the requirements, presented by the Swedish state.
Another important issue, which SBS is committed to and supports is the Refuse to Hate! campaign, in which SBS and other faith communities in Sweden act together against hatred and violent crime, and for peace and harmony in society.
You can read more about the Refuse to Hate! campaign by clicking here
The Buddhist Cooperation Council of Sweden (SBS) is a member of the European Buddhist Union (EBU). Committed EBU member organizations are contributing to make the Buddhist voice heard at the EU level and the EBU representatives can engage in dialogue with other institutions and organizations in Europe about the issues that are important and common to Buddhists in Europe. At the same time the participating EBU member organizations exchange their experiences and support each other in terms of ideas and community involvement with Buddhist values as a base. The EBU was founded in 1975 and has today almost 50 member organizations in 16 European countries.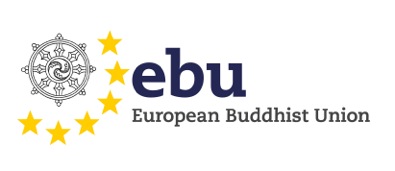 EBU logo.




Click on the link to the European Buddhist Union website here




SBS also coordinates other projects, which are important for Buddhists and which is also a way for the community to meet and to network. This may involve, for example a joint Vesak celebration, the largest Buddhist festival that celebrates Buddha's birth, enlightenment and parinirvana.

In August 2015, SBS has been celebrating the fifth anniversary of the Stupa, which is a Buddhist monument. Stupa is placed closely to the Buddhist cemetery quarter at the Strandkyrkogarden in Skrubba, in an area which has space for cinerary urns and coffins, as well as for a ceremonial site.

The Stupa
Here is a link to the images and texts about the stupa.
To the stupa

Swedish Buddhist Cooperation Council is represented and works actively within several interfaith networks in Sweden, such as Interreligious Council of Sweden, Coexist and Interfaith Peace Forum.


Annual report
And here is a link to the latest annual report.
To the Annual report
History
There has been practicing Buddhists in Sweden since the 1970s, and a few people even earlier. During the 1970 - 80-ies the now largest and most active organizations were founded.
In the case of SBS history and origins, we can trace it to some meetings held in 1992 and 1993, when the foundations of SBS was outlined. The first meeting was held on 14 April 1992, when representatives from four Buddhist organizations in Stockholm met and discussed the formation of a Buddhist cooperative council. They represented organizations and individuals were:
Bhante Sumanaratana, Bhante Vijita och Bhante Dhammakusala (Stockholm Buddhist Vihara)
Sante Poromaa (Stockholm Zen Centre)
Pramaha Chutintaro (Thai Buddhist Association)
Trudy Fredriksson (Association of Tibetan Buddhism, KTG).
The minutes states: "It is of great value that the relationship between Buddhist organizations are strengthened. Thru cooperation there will be a greater opportunity to influence the publication of Buddhist literature, to affect the general information on the Buddhist doctrine and Buddhist activities in Sweden. A council would also be able to allocate state funding, which is given to religious movements, among the Buddhist member organizations. "
The minutes of the meeting held August 31, 1992 states: "All present expressed a positive response from the organizations they represented on the idea to form a cooperation. Specially emphazised was the importance for Buddhism as a religion in Sweden to receive state recognition and thus finacial support."
It is clear that the central purpose of the formation of SBS was to apply for public funds, but not exclusively. Also the public recognition of Buddhism and the cooperation itself was seen as very important.
From the beginning, there was a warm appreciation among the various representatives and different projects for cooperation emerged gradually. Even before the SBS formation there had been the joint celebration of the Buddhist feast of Vesak. It is also clear that in these early meetings the members were influenced by the Norwegian Buddhist Cooperation Council, which had already organized themselves and started to receive state funds.
During these meetings in 1992 and 1993 SBS was formed. Then began the process of recognition, and finally it was carried it to the desired result, in the form of state recognition in April 2005.
Swedish Buddhist Cooperation Council
Info:
SBS