The Great Sangha Meeting and SBS Annual Meeting
9 - 10 March 2013 at Zengården in Fellingsbro, Sweden
This year the Swedish Buddhist Cooperation Council (SBS) is celebrating its 20th anniversary, which was celebrated with a great Sangha meeting in connection to the Annual meeting. SBS invited the leaders from the SBS organizations and also from the new organizations, which had applied for SBS membership in 2013. The participants originated from many different countries, including Vietnam, Burma, Thailand, Tibet, Sri Lanka, Taiwan and Sweden. There was an opportunity for everyone to get acquainted, to present their tradition and their views on what is important for Buddhists in Sweden today.
In the evening the participants visited Solbo and the Stupa at the Tibetan Buddhist retreat center Karma Dechen Osel Ling, which is situated in the vicinity. Participants stayed overnight at Zengården and Solbo. It was a meeting with a historical significance for Buddhism in Sweden, as almost all well established Buddhist groups gathered and joined the SBS.
One of the common points raised, was the need to find ways to increase knowledge about Buddhism in Sweden today. Another point raised was the importance of conveying the basic values of Buddhism and of compassion, both to adults and in particular to young people. In our activities we need to allow for initiatives adapted to people's current reality.
At the Annual meeting six new Buddhist organizations were elected as members of SBS. Under the tab Members you can read more about all the 22 groups that operate in 40 different locations in Sweden and serves about 10 000 people. Approximately half of the SBS member organizations are various Asian groups, which in their turn have almost 50 additional networks in the country.
Estimated number of Buddhists in Sweden, who were born in Asia, are 44 000 (Pew Forum Research Project 2012). SBS estimates the number of Western Buddhists in 2013 to about 5 000. In total, there are 45 000 Buddhists, constituting 0.5% of the Swedish population.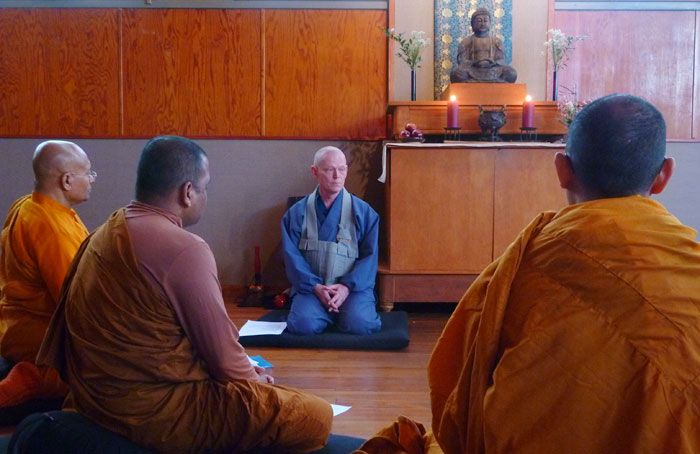 Sante Poromaa from Zengården welcomes all the participants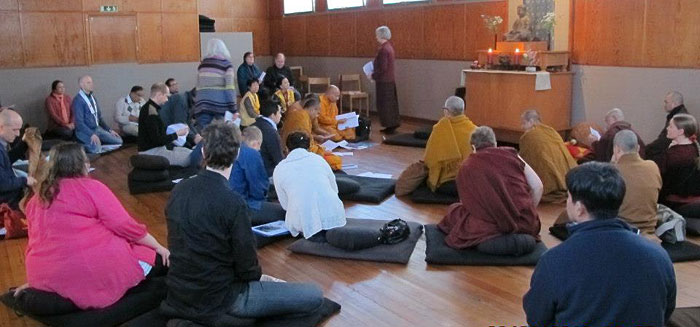 Sangha meeting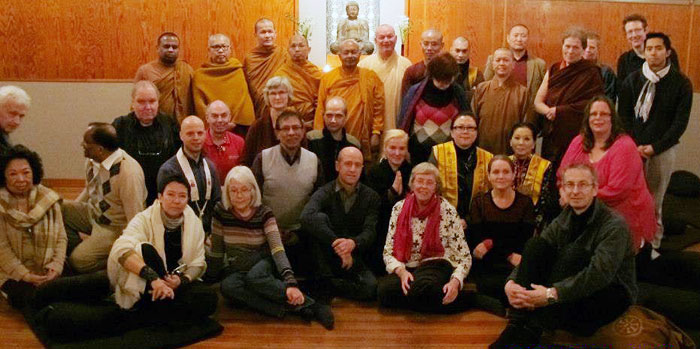 Group picture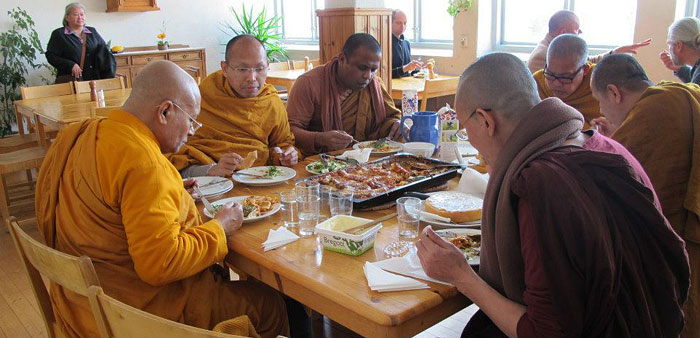 The monks are having lunch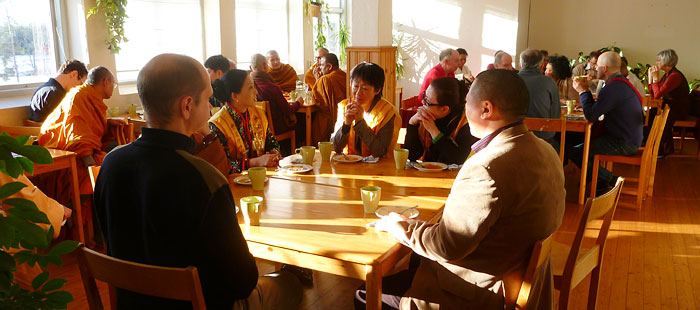 The dining room at Zengården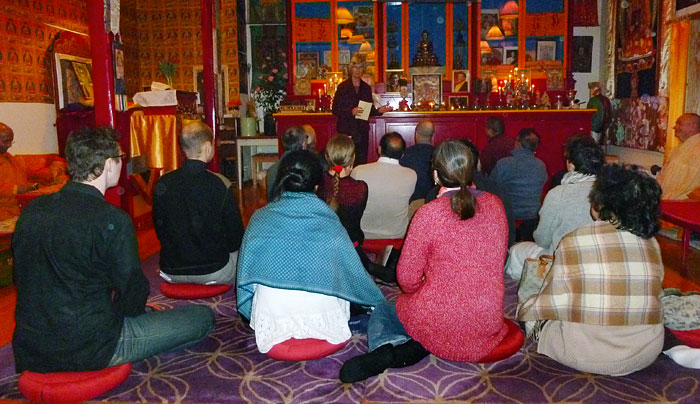 Visit to the Tibetan Centre in Solbo, gathering in the temple


SBS annual meeting in the community center opposite Zengården - the Board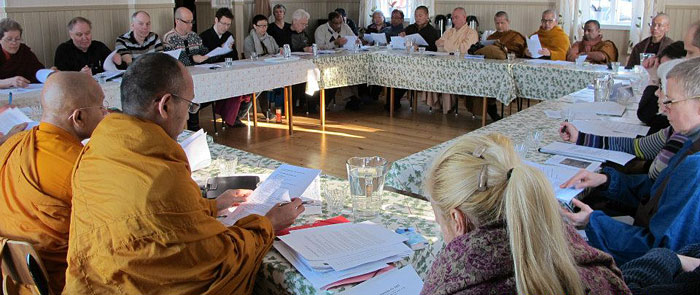 SBS annual meeting in the community center opposite Zengården - representatives