The final surface finish
Marble stone needs to rest a year after the stone chipping to let all the moisture out and the stone gets a lighter color. Then it waxed and polished after washing. Only then is it as it should be. It shines so beautifully, as you can see in the pictures. This work was done by Stefano and Trudy, 4 hours in the heat of the sun, but it was worth it..
Photos by Stefano Beccari.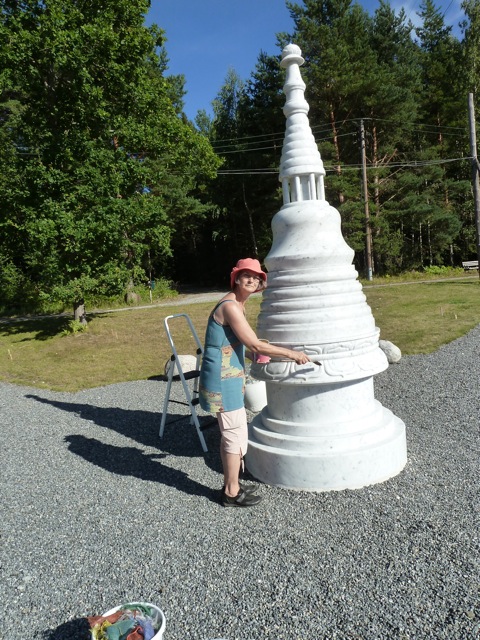 1. Trudy working with the waxing of the stupa.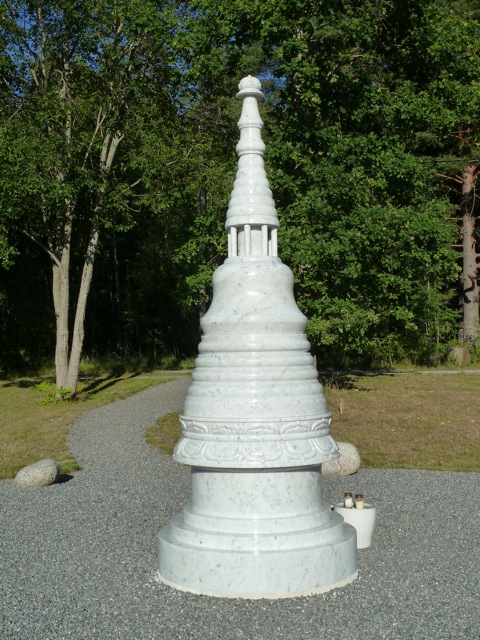 2. The stupa shines in the sunlight.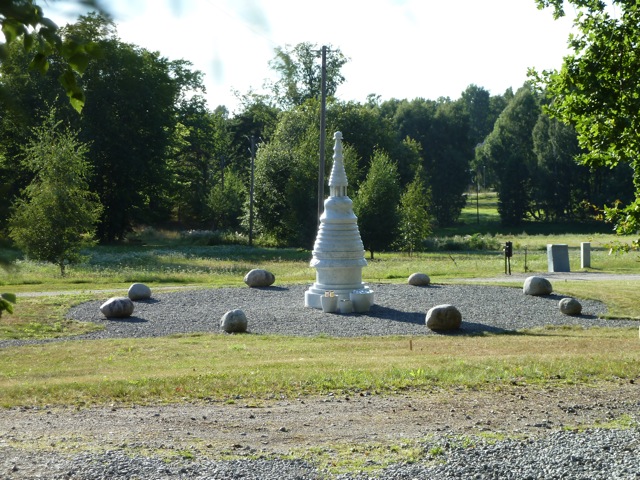 3. View of the ceremonial place.