Mounting the stupa and ceremonies for "activating", May 2010
On May 27, on the Vesak full moon, the beautiful white stupa of Carrara marble was mounted at the ceremony site at the Buddhist cemetery at Strandkyrkogården. Representatives from all Buddhist schools were present at the ceremony when the relics were enclosed in the stupa´s bell-shaped part.
Here are some pictures from the assembly and the unofficial inauguration of the stupa.
The official inauguration takes place on Sunday 29 August.
Photos by Marie Ericsson, Vipassanagruppen.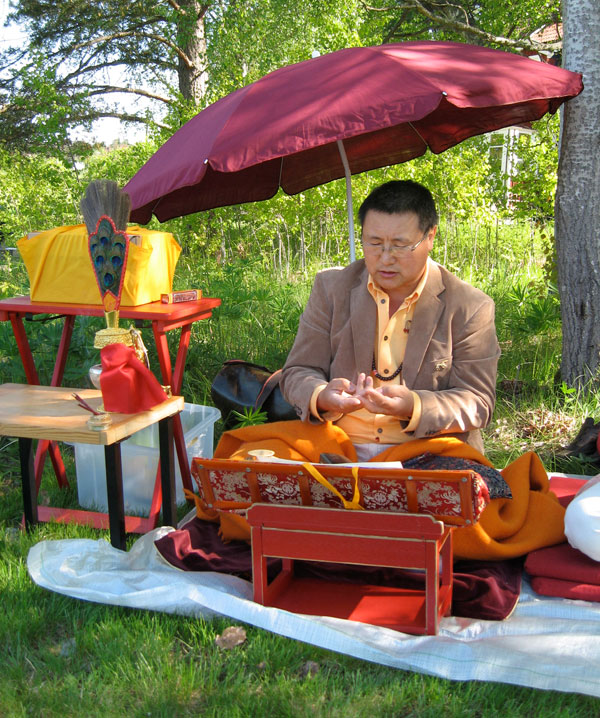 1. Lama Tsultrim från KTG is performing an preparatory ceremony.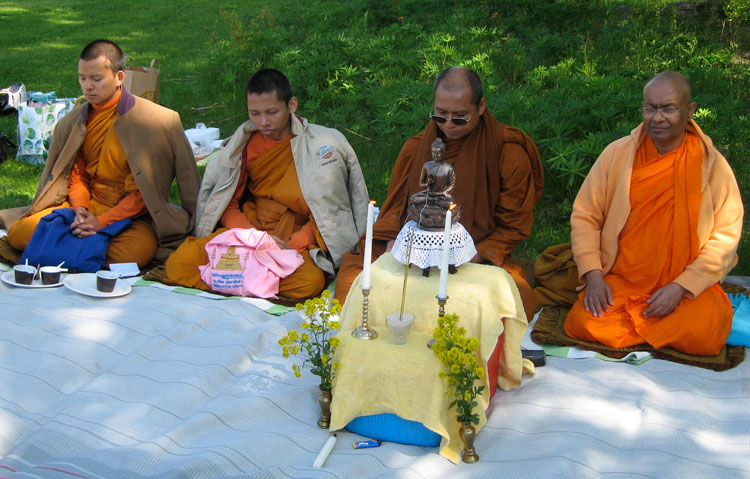 2. The Theravada monks are meditating.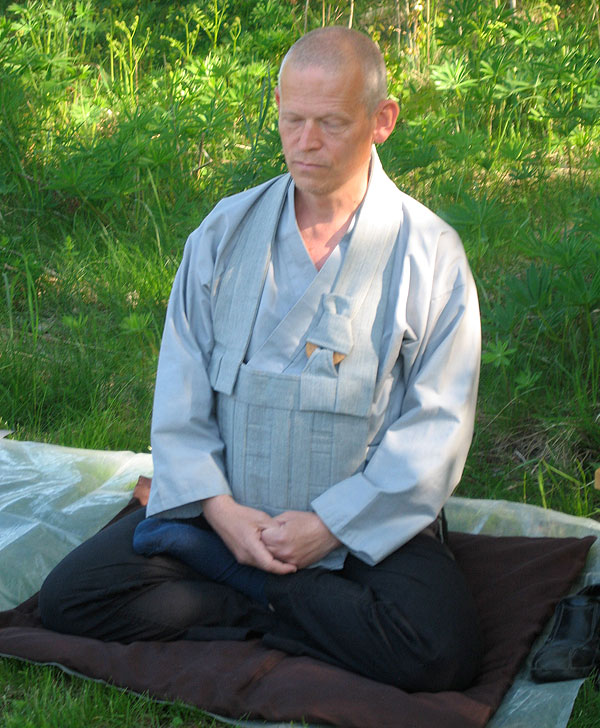 3. Sensei Sante Poromaa, from the Zenbuddhist Association.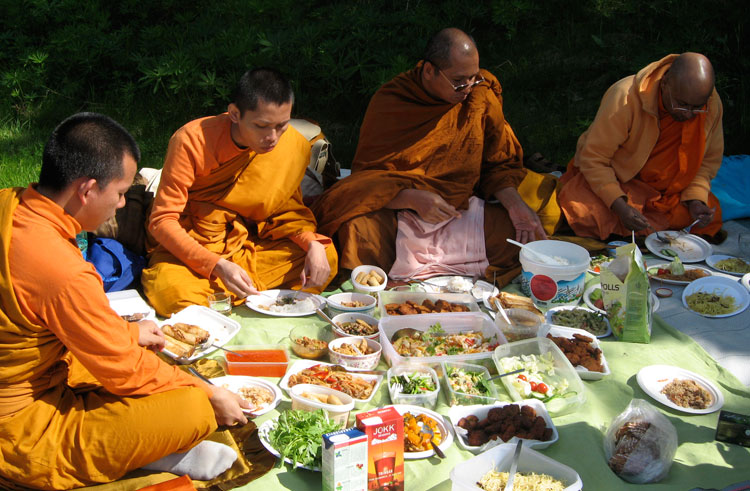 4. Lunch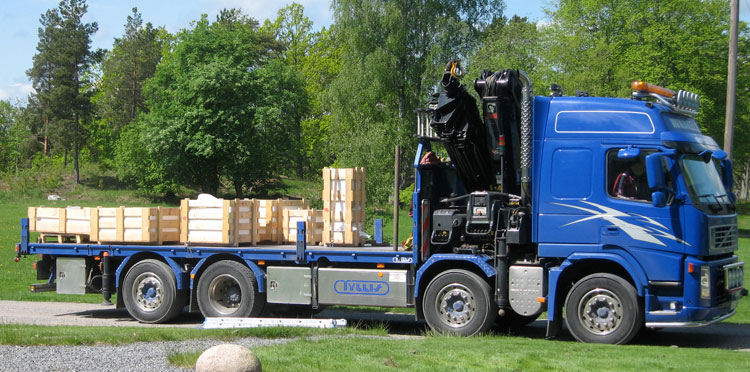 5. The truck with the seven parts of the stupa arrives.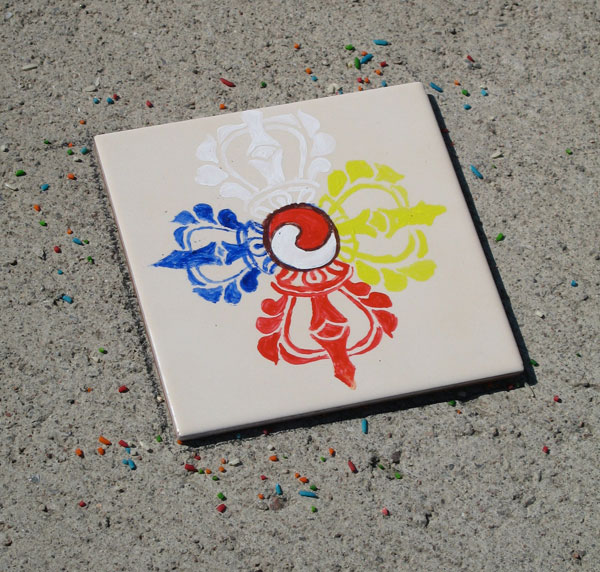 6. The foundation with a painted double vajra.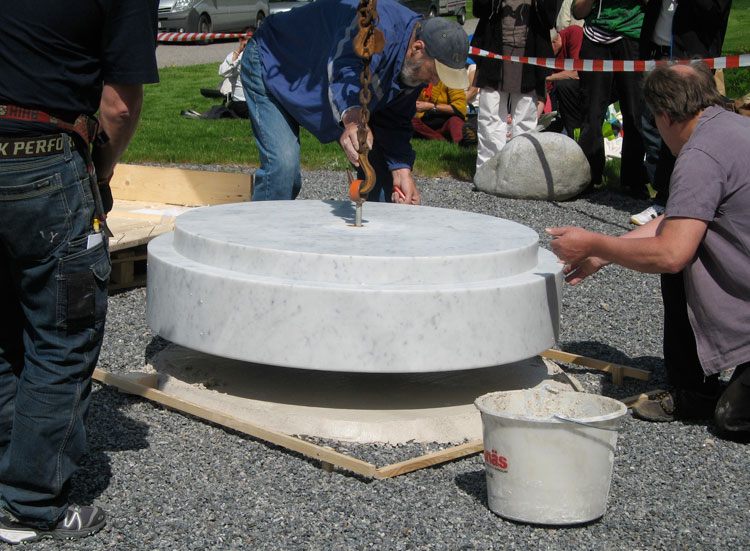 7. The first part is coming into place.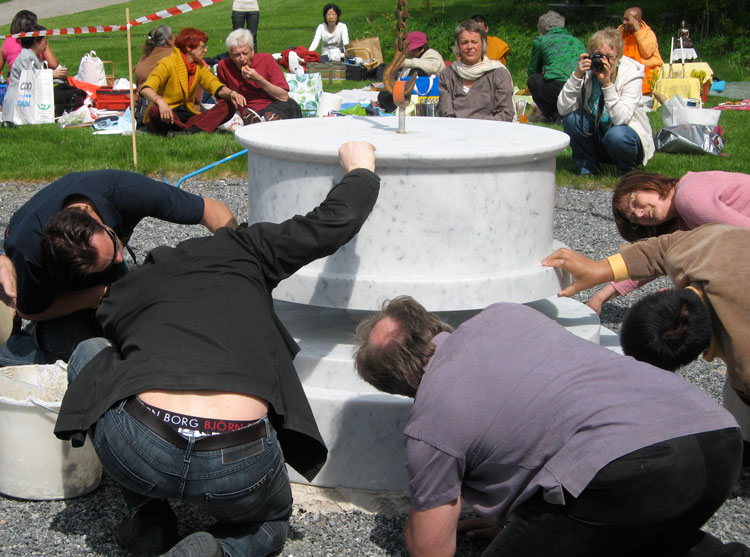 8. and the next...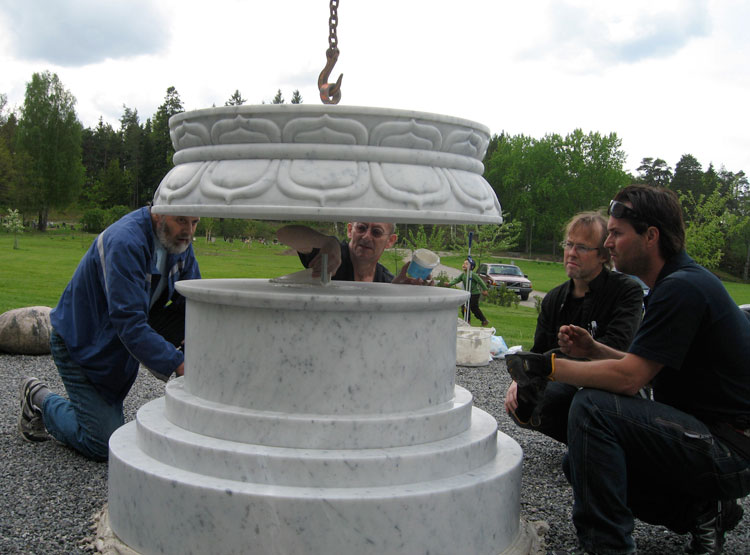 9. and the next...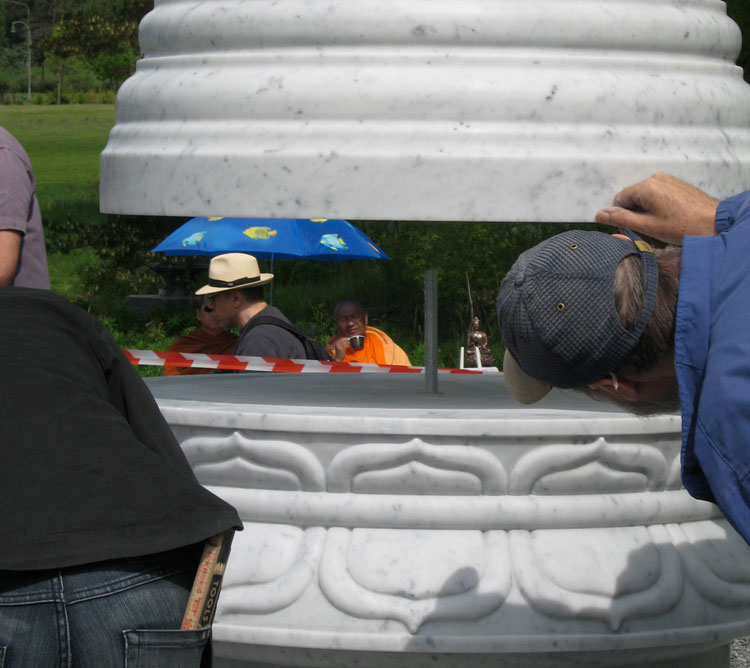 10. and the next...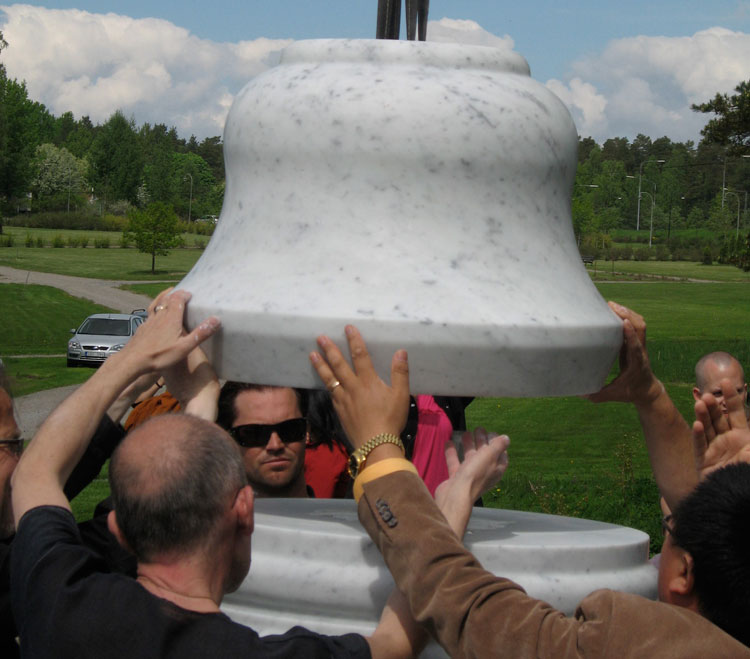 11. and the bell ...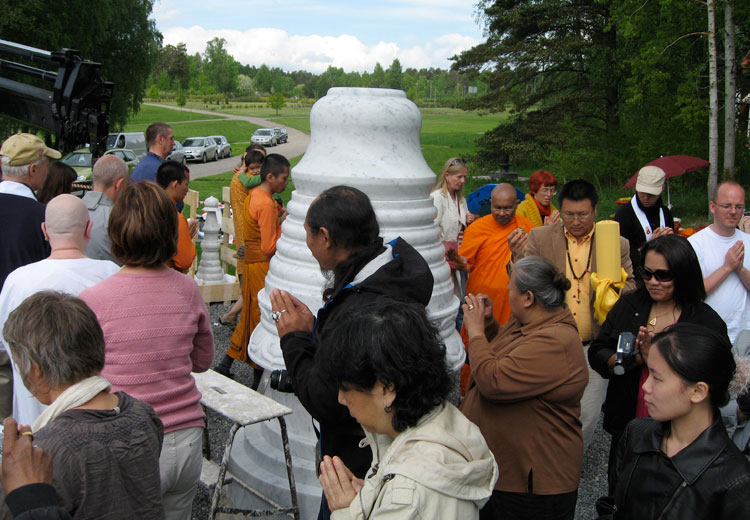 12. Cirkumambulation and recitation around the stupa with the relics.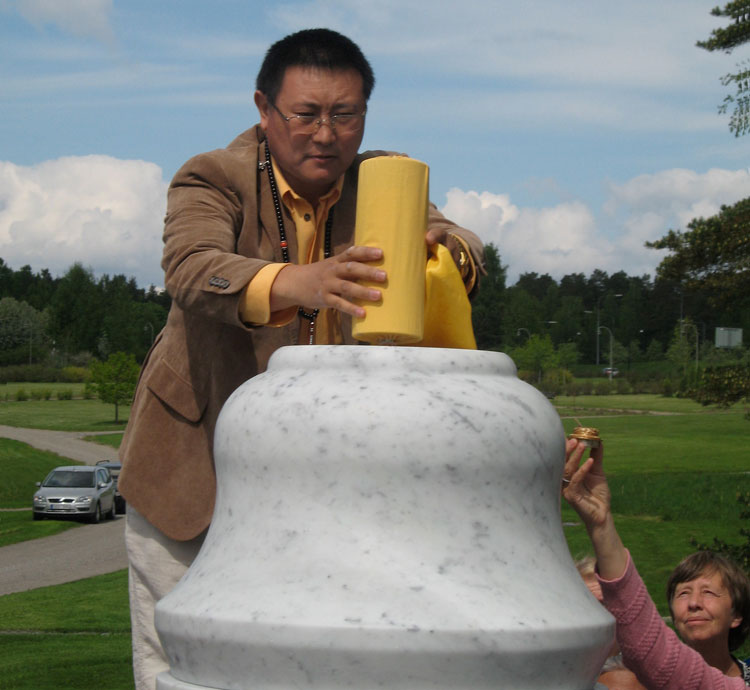 13. The relics are placed inside the bell.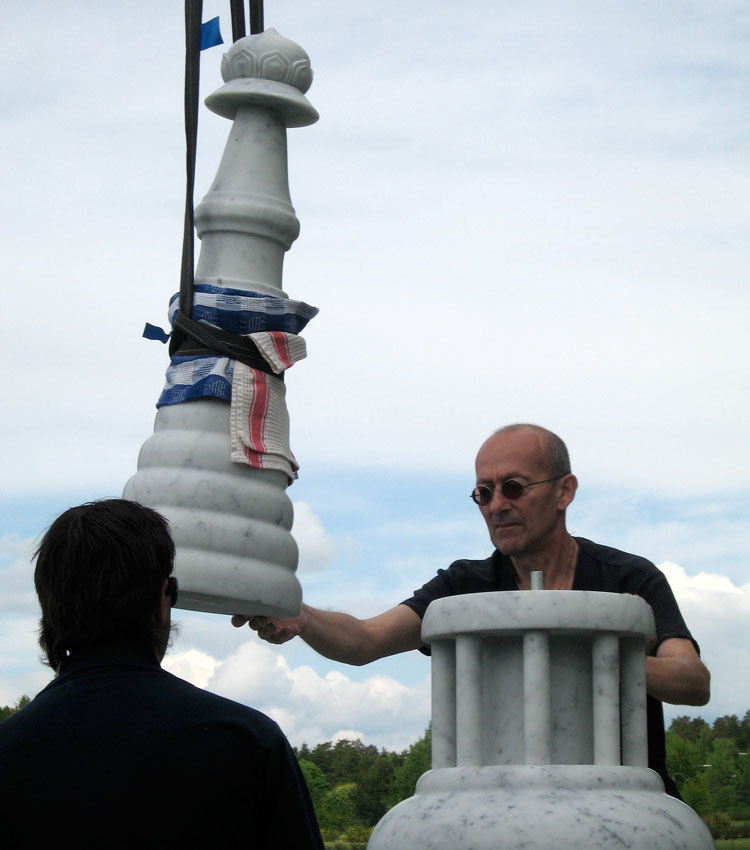 14. The two last pieces are fitted.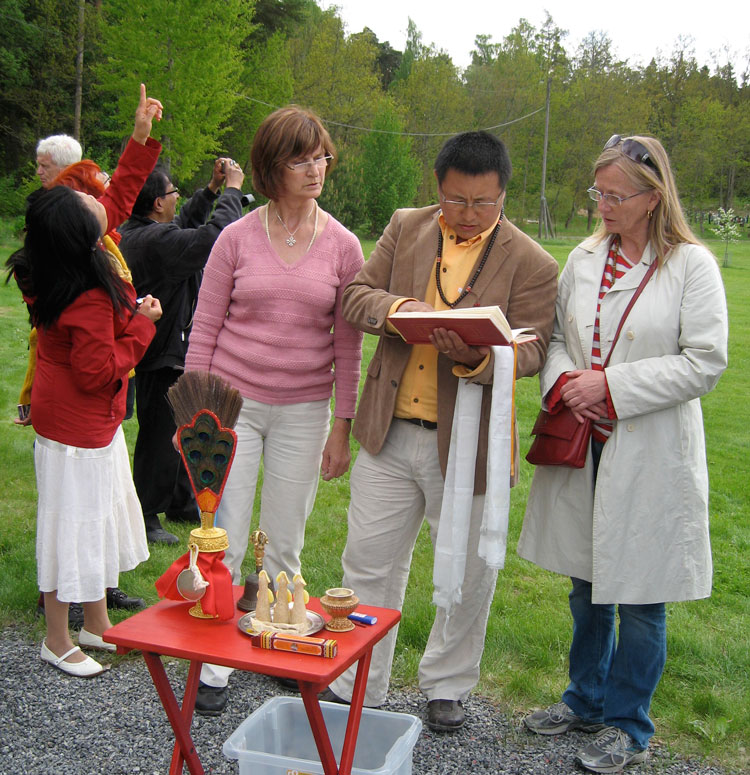 15. Finishing ceremony ... (some participants have caught sight of the rainbow!)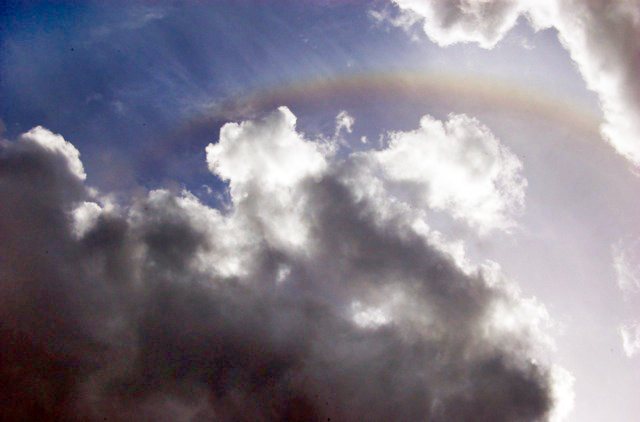 16. A rainbow showed itself right above the stupa. (photo: Ulla Moström)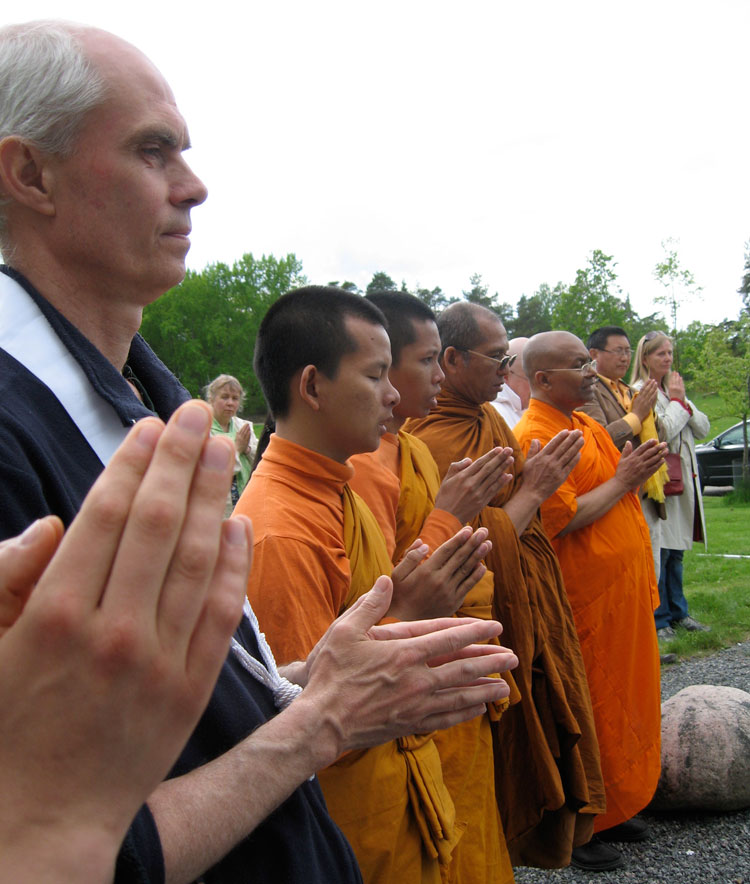 17. Recitation ...

18. Group photo.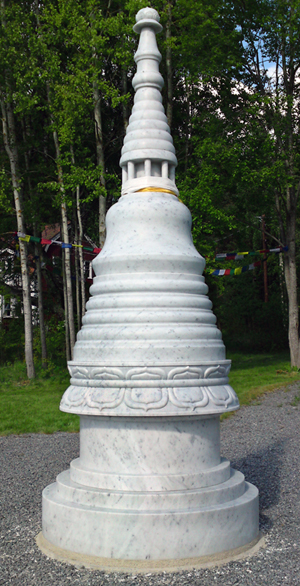 19. The finished stupa.