Riksresan 2011
At the end of March 2011, two members of the SBS's board, Bhante Dhammaratana and Marie Ericsson, made a trip to Skåne and Gothenburg to meet with Buddhists there and visit some temples. In Skåne, we received great help from Leif Magnusson from Karma Yönten Ling and in Gothenburg, we were met by Katja Panova from Tibetan Association in Gothenburg.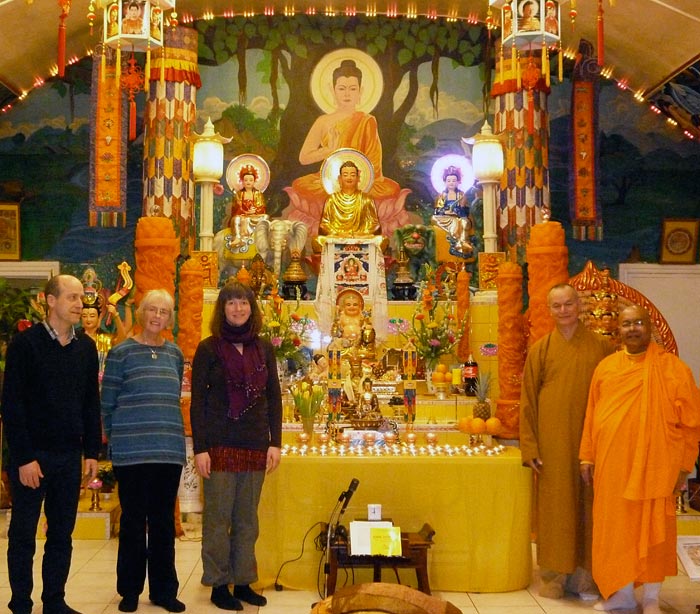 Visit to Phat Giao Viet Nam, Vietnames-Chinese Culturebuddhist Association in Bjuv.
From the left: Leif Magnusson, Marie Ericsson, Lina Magnusson, Master Thich Phat Dao, Bhante Dhammaratana.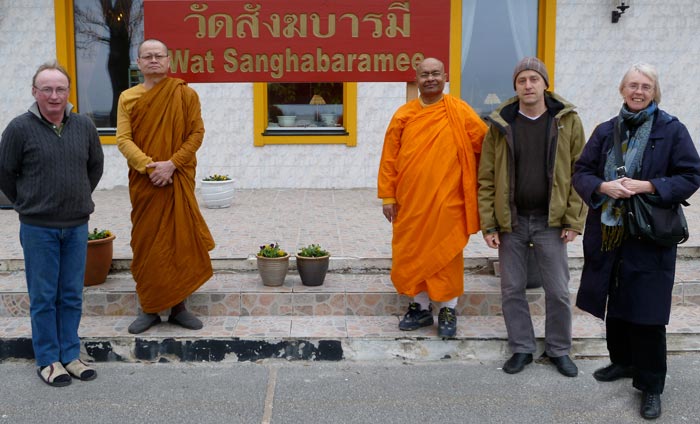 Wat Sanghabaramee, from the left; Per Sörensen, Ven Tongchai Hampol, Bhante Dhammaratana, Leif Magnusson, Marie Ericsson.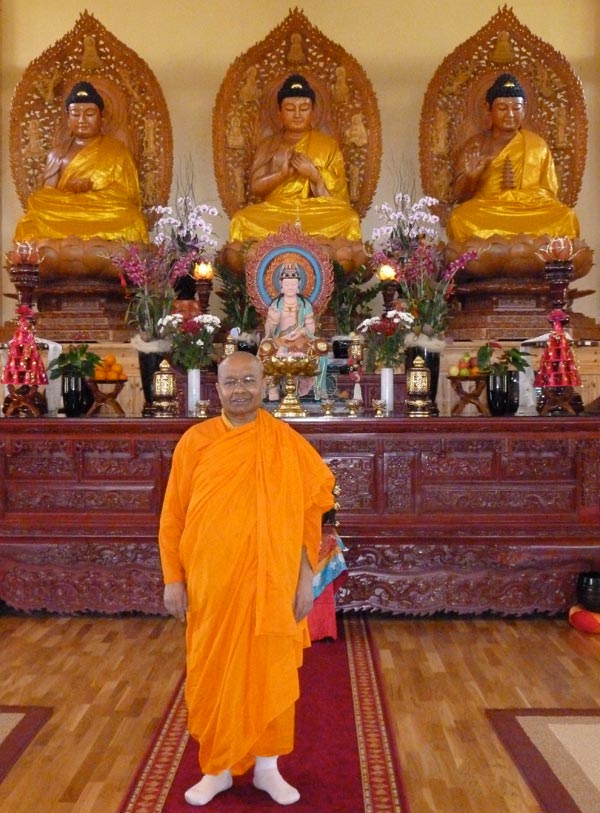 Bhante D in the Vietnames temple i Hjällbo, Phat Quang Temple.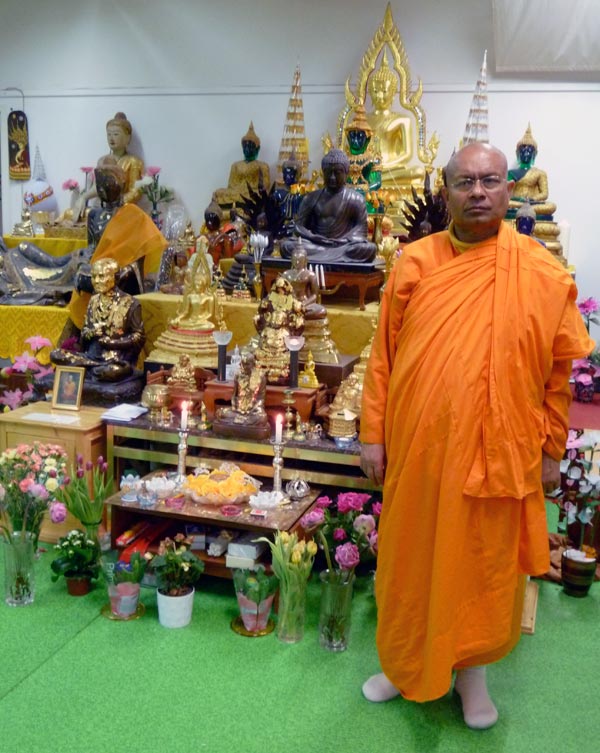 The last visit was at Wat Pha, Buddha Saddha Dhamma Society, in Göteborg. There we met with several buddhist groups from Göteborg.
Photo: Marie Ericsson